MISSING SOUTH SISTER HIKER LOCATED (Update)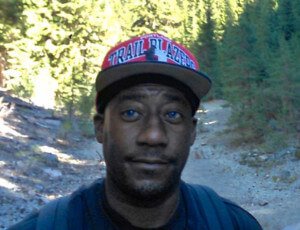 On 09/12/16, the Deschutes County Sheriff's Office Search and Rescue Unit resumed the search for Gerald Derrickson, 38 year old male from Portland, OR. Sixteen DCSAR Volunteers were assisted by an Oregon Army National Guard Blackhawk helicopter crew and members of the Oregon Air National Guard 125th Special Tactics Squadron.
At about 11:34am, a DCSAR Volunteer near the Devil's Lake Trailhead was notified by a trail runner, that she and her partner had located Derrickson on the Wickiup Plains trail, about 1.5 miles from the Devil's Lake Trailhead. Derrickson was reportedly cold and thirsty, but otherwise in good condition. The trail runners, who had recognized Derrickson from the flyers posted in the area by DCSAR Volunteers, had provided Derrickson with a sweatshirt and water and were guiding him to the Devil's Lake Trailhead.
Additional DCSAR Volunteers were re-directed to Derrickson's reported location on the Wickiup Plains trail and contacted him a short time later. Derrickson's overall condition was confirmed as previously stated and he was able to walk out to the Devil's Lake Trailhead on his own power, where he was reunited with his family.
After interviewing Derrickson about his route of travel, it is believed he mistakenly traveled off of the west side of the South Sisters climber's trail, taking him farther west into the Three Sisters Wilderness and Wickiup Plains area. He was eventually able to locate the Wickiup Plains trail and later observed by the mentioned trail runners. Derrickson did not have a light source or GPS device with him, which led to him traveling off trail.
The Deschutes County Sheriff's Office would like to remind those that recreate outdoors to prepare accordingly for your activity. Some considerations include proper clothing for day and night conditions in your environment, even if you do not expect to be out overnight. Ensure you have adequate water and food, topographical trail maps, extra batteries or charging options for phones or GPS units. Bring a light source and a signaling device. Seek out information regarding the area and what may be encountered, such as current and projected weather conditions as well as terrain in the area. Tell someone where you are going, what you will be taking with you and when you plan to return.

The South Sister trail, although not requiring technical expertise if you stay on the trail, is a challenging hike for most individuals. Anyone attempting to summit South Sister for the first time should avoid going by themselves or beginning too late in the day, which would lead to a descent in the dark.
MISSING OVERDUE HIKER ON SOUTH SISTER
News Release from Deschutes Co. Sheriff's Office
Date: September 11th, 2016 1:59 PM
Released by: Deputy Cliff Cox, Assistant SAR Coordinator
On September 11, 2016:Deschutes County Sheriff's Office Search and Rescue is searching the South Sister for a missing person. The hiker, 38 yr old Gerald Derrickson, reportedly reached the summit of the South Sister at about 6:00 PM, on September 10, 2016, after separating from his hiking partner during his ascent. He failed to return to the trailhead as planned.
The Deschutes County Sheriff's Office Search and Rescue Unit deployed over 20 volunteers in the search effort for Gerald Derrickson, in the area of South Sister. DCSO Deputies, US Forest Service Officers, AirLink and an Oregon Army National Guard Blackhawk helicopter crew also assisted in the search without success. In addition to these resources, numerous hikers were contacted on the various trails in the South Sister area, but no one reported observing Derrickson.
Due to the hazardous conditions for searchers during the hours of darkness on and around the mountain, the search has been postponed until tomorrow morning, 09/12/16, at 0630am. DCSO SAR teams will again be assisted by the Oregon Army National Guard Blackhawk helicopter crew.
Gerald is a black male, 5'11" tall and about 230lbs. Gerald has a blue backpack and is reported to be wearing a black T-shirt, black long sleeve shirt, has shorts and gray sweatpants with a black stripe down the leg. Derrickson is also reportedly wearing a bright red Portland Trailblazers baseball hat.
If you have information regarding Gerald's whereabouts or observed him yesterday or today while recreating in the area, please contact the Deschutes County Sheriff's Office immediately at 541-693-6911.