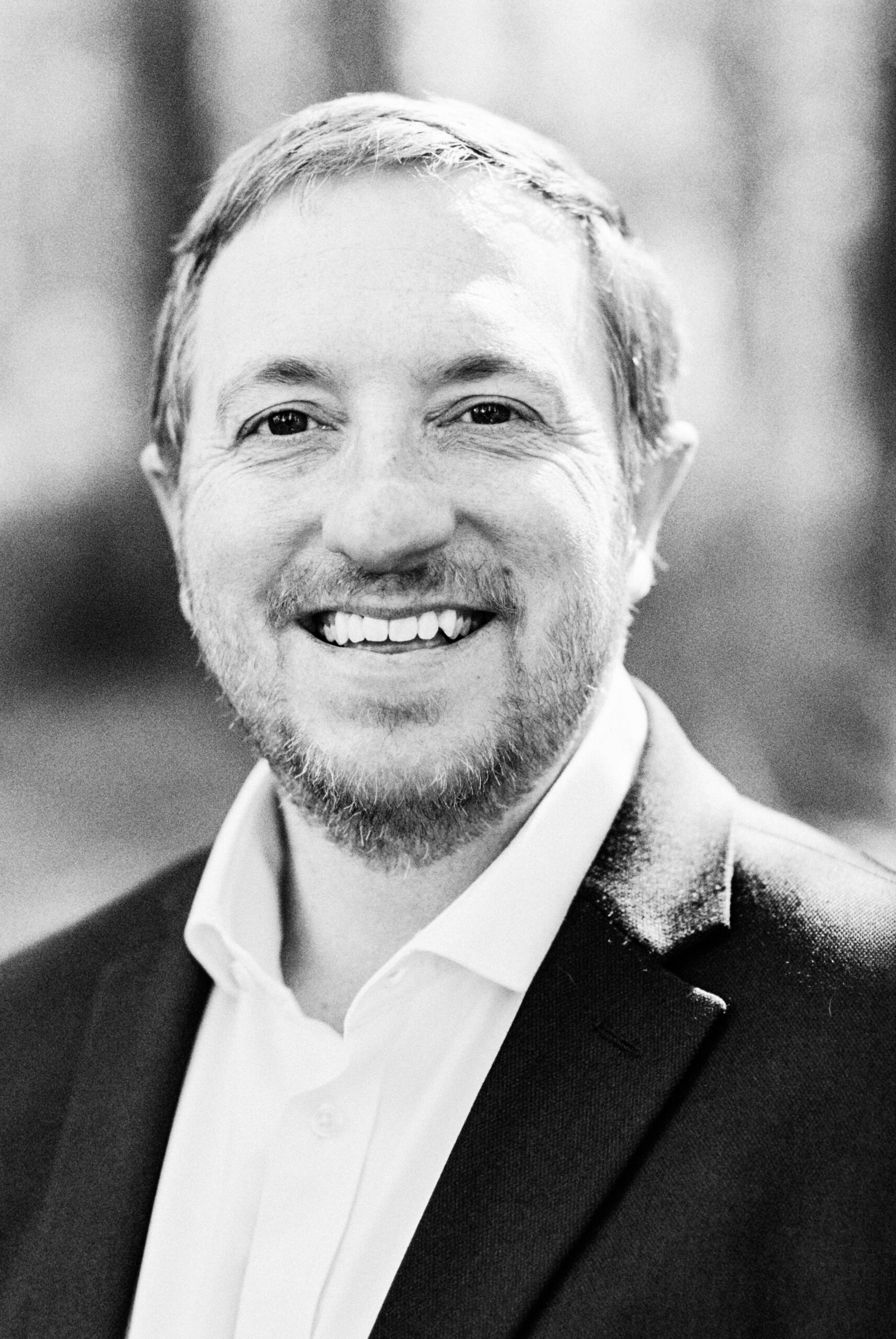 Andrew Heide
Board Member, President
Andrew was a member of the 2020 academy and currently serves on the medical, snowmobile, ground and atv teams.
He and his wife have two children. His wife manages the education dIvision of a local non-profit organization here in Bend.
An avid outdoors-person, Andrew spends his time backcountry snowboarding, fly fishing, camping, mountain biking and enduro riding.
Andrew's non-profit experience began at an arts organization benefiting terminally ill artists. Working as part of the staff, helped with all facets of the organization, including fundraising and events. He has also worked for and volunteered for several environmental nonprofits.
Andrew's professional background has been focused on scaling, running and growing teams and organizations. Today he works as a Director at a Marketing Technology company. Working primarily with global B2B high tech companies, he helps high growth organizations scale their marketing and revenue efforts. His work touches all marketing channels, including virtual and physical events. He also owns a fabrication & design business here in Bend.
Patty Hedges
Board Member, Treasurer
Patty currently works as a registered nurse at St. Charles Medical Center in Bend. However this wasn't her first career. She spent 15 years as an accountant before becoming a nurse. Her accounting career began as an auditor with Price Waterhouse in St. Louis for six years, followed by senior accounting positions with a medical device company and a pharmaceutical company in San Diego. During her years in San Diego, Patty had the opportunity to serve as a helping hand on several international medical mission trips to indigent countries. Those experiences ultimately led to her career change into nursing in 2005.
Patty moved to Bend in 2006, desiring to be closer to the mountains and further from the stresses of big city life. She fell in love with the city, the outdoors, and the lifestyle, and now spends as much time as she can biking and hiking in the wilds of Central Oregon.
Patty is a graduate of the 2014 Search and Rescue Academy class and served on the SAR medical team until 2020. She has been Treasurer for the SAR Foundation Board since 2015 and feels honored to be serving with such extraordinary, committed, and talented individuals associated with Deschutes County Search and Rescue.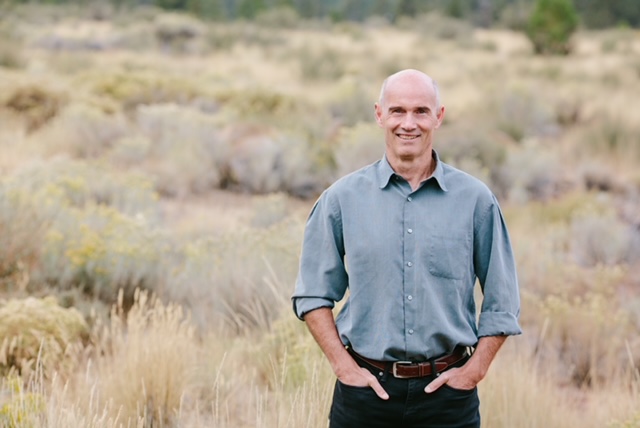 Bark moved to Bend in 2006 with his wife Kim and their two children, Madison and Colin. He joined SAR as part of the 2018 academy class, and is involved with the air ops, snowmobile and ATV teams.
Bark has extensive non-profit experience having worked as the Director of Operations and Finance at the Oregon Natural Desert Association from 2006 until he stepped down in 2023. He remains a Trustee for a US-based Family Trust overseeing assets exceeding $300 million invested across multiple asset classes. He was appointed Trustee in 2005.
Prior to moving to Bend, the Browns lived in Bologna Italy, Perth Australia, and San Francisco. Bark holds a Juris Doctorate and a Masters in Taxation.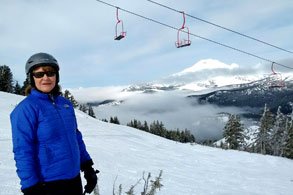 Karen grew up in the Willamette Valley. She attended Southern Oregon University and received a BS in Criminology. After a short career in Juvenile Corrections, she pursued her real passion and started her career in the ski industry. Karen held the position of Sales and Marketing Manager at Mt. Hood Meadows Ski Resort for 21 years.
Karen has a strong background in marketing, sales, business management, networking, and special events. Her career also involved tracking and analyzing marketing and sales trends. She enjoyed managing, training and supporting approximately 250 volunteers per ski season that made up the Meadows Adviser Network.
Throughout her career she was also involved with many fundraisers such as the Oregon Cancer Ski Out and the Jimmie Heuga Vertical Express for MS.
Karen recently retired to Bend to enjoy the great outdoors. Her activities include water skiing, boating, mountain biking, hiking and her favorite, alpine skiing.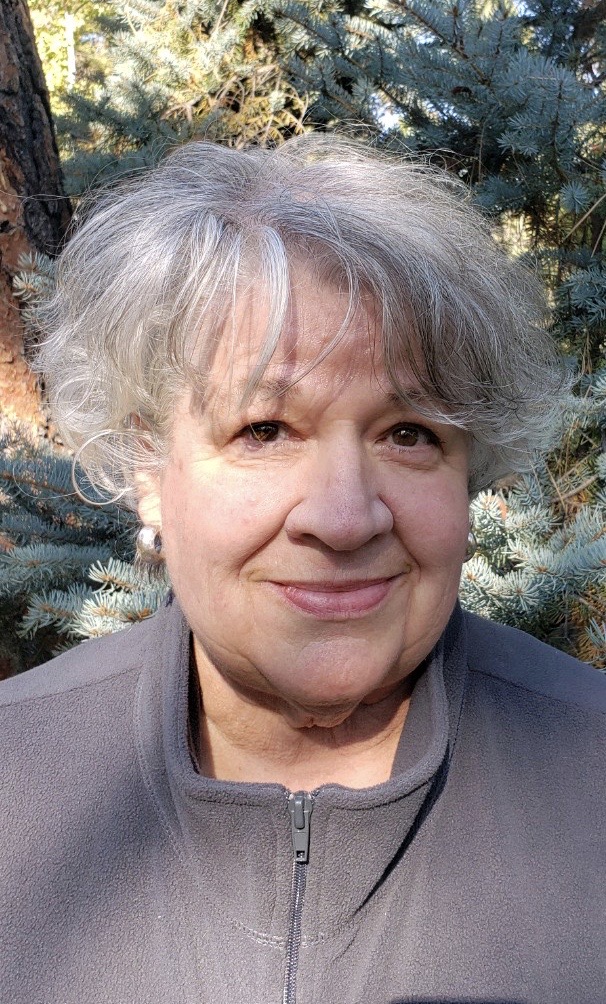 Colette Blum-Meister
Board Member
Colette and her husband Ron, a SAR volunteer, moved to Bend from Wisconsin in 2013 upon retiring. The moved to Central Oregon to be closer to family and to enjoy all the great outdoor activities Central Oregon has to offer. Colette and Ron have three children and two grandsons.
Colette spent over 30 years in the emergency management field. This include 25 years working for FEMA and serving as the State of Wisconsin Administrator of Emergency Management. She has served on over 50 federal disasters.
Due to her professional background Colette believes in the crucial role of local government in the support of endangered citizens. The delivery of superior search and rescue services in Deschutes County, is second to none in Oregon, and the support of SAR through the SAR Foundation, is a privilege and a personal interest.
Other than SAR, her interests include betterment of our world environment, civic involvement, support of youth, and the arts.
Originally from North Carolina, Ashley has lived in Bend for the last 2.5 years. She moved out to the Pacific Northwest to pursue a master's degree in science education from the University of Washington, completing a graduate residency in environmental education at Islandwood where she educated student groups on sustainability and the natural ecology of the Pacific Northwest. Since finishing grad school, she has worked in the environmental industry and is currently the Northwest District Technical Manager for Regenesis. Ashley works directly with environmental consulting, construction and engineering firms throughout the Northwestern United States and Western Canada to develop successful remedial approaches for their clients.
Ashley is a graduate of the 2016 Search and Rescue Academy class and currently serves on the medical, MRU, and snowmobile teams. She joined the SAR Foundation in 2017 as a Special Resource, due to her leading the Recruiting effort for the 2018 Academy. When Ashley is not volunteering for SAR and OAS, she can usually be found playing outside with her 9 year lab/Weimaraner mix named Kaia.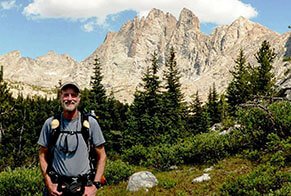 Ed Weiser
Board Member, Secretary
Ed and his wife Claire, their middle daughter Jillian, and her husband all moved to Bend in 2013 to live near each other and take advantage of everything this area has to offer. Two grandchildren were born here in 2013 and 2015. Ed retired in 2014 after a 35-year career in business and technology leadership positions with Jewel/Osco, Lucky, American Stores, Albertson's, ShopKo, and Motorola. Prior to that, he was a sailing instructor and wilderness guide in Maine.
Ed was able to continue his outdoor trips over the years, first with Claire in the northern mid-west, then with their 3 daughters in the mountains and on the rivers of Utah. More recently, Ed has led trips for friends and family in Utah, Wyoming, and Oregon. After moving here, he re-discovered his love of solo backpacking, and is focusing on exploring the Wallowa Mountains one week at a time.
Ed had always wanted to join a busy Search and Rescue organization, but his business travel schedule and family commitments made that impractical until his retirement. He graduated from the 2015 DCSAR Academy and currently serves on the Ground, Medical, and Air Operations teams. In late 2015, he joined the Foundation board as a Special Resource for our Speakers Bureau program.
Ed is Vice-Chairperson of the Central Oregon SCORE chapter and provides free mentoring and advising to local start-ups and small companies. He also volunteers as an Interpretive Ranger for Deschutes National Forest. In his spare time, Ed likes to run, ski, bike, fish, and hang out with his grandkids.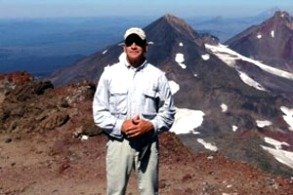 George Nutwell
Special Resource
George spent 37 years working for the Bechtel Corporation, one of the world's largest engineering-construction companies in the world. He has lived and managed major construction projects all over the world – from Alaska to San Francisco, China, Hong Kong, London and throughout the Mideast. He retired from Bechtel in 2007 as a senior executive responsible for its global procurement operations.
Following a brief retirement, he worked as a senior executive with Schnitzer Steel Industries responsible for operations at over 100 sites throughout the U.S., Canada and Puerto Rico. He retired full-time in late 2012 – joining the Deschutes County Search and Rescue in early 2013. He is on the Search and Rescue Administrative and Executive Committees and was elected President of the SAR Foundation in January 2014. Having had a vacation home in Sunriver since 1998, George and his wife Joy chose Bend as a permanent residence for the many opportunities that central Oregon has to offer – they love the outdoors and enjoy hiking, biking, kayaking and snow-shoeing.
They found that the Deschutes County Search and Rescue was a way to combine a love of the outdoors with an opportunity to give back to the community they live in.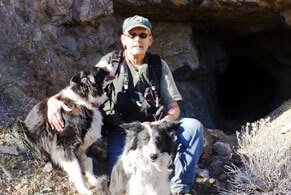 Mark Tuttle
Special Resources
Mark has lived in Central Oregon for over 39 years and brings a vast array of skills and experiences to the Foundation. He holds a MS in Organic Chemistry from the University of Oregon and was the first scientist hired by Bend Research (polymer chemist) and helped turn out 7 patents and 19 publications. Following that tenure, he was a consulting scientist for Entek International in the capacity of expanding markets for novel microporous fiber membranes. Further leveraging his experience in chemical research, Mark developed the channel partner sales network in Asia Pacific for Fault Gas Analyzers originally manufactured in Bend by Micromonitors. Mark assisted on the management team that grew Serveron Corporation from the Micromonitors roots with the infusion of venture capital funding. The markets he developed with China State Power on the mainland, Malaysia Power Grid, Korean Electric Power in South Korea and Taipower in Taiwan are sustaining the growth of that Company.
While living in Bend Mark was a member of the National Ski Patrol (NSP) and racked up 27 years of experience, serving as the Patrol Director, Patrol Avalanche Advisor, Oregon Region S&T Instructor/Trainer, Outdoor Emergency Care Instructor, and Level II Avalanche Instructor. He and his wife Jody were both awarded the National Appointment, the highest recognition by the NSP for their years of service to that non-profit rescue organization. In addition to working with the SAR Tracking and IMT Teams, his focus is on developing robotic sensor platforms to assist in SAR rescue missions. His interest in joining the SAR Board was to continue to exercise his fundraising skills and help the Foundation bring long-term grant-funded support to the Deschutes SAR volunteers and the community. In his free time Mark enjoys spending time with his wife Jody, their 2 Border Collies (Bailey and BellaBella), as well as geocaching, mountain biking, canoeing, trailer camping with their canine family in the family rPOD.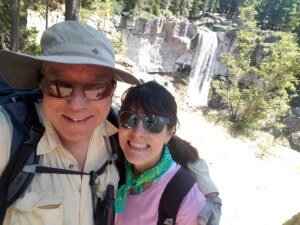 Russ Petersen
Special Resources