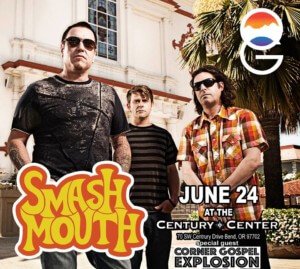 The Subaru of Bend Outside Games presents triple platinum recording artist Smash Mouth Friday night, June 24th at the Century Center. Attending the show and drinking a brew will help support Deschutes County Search and Rescue.
Smash Mouth will be playing all their hits, All-Star, Walkin' on the Sun, Can't Get Enough of You Baby, I'm a Believer and more!
Tickets are available locally at Powder House Ski & Patio, Growler Guys East & Westside or online.
For all event and ticket info visit TheOutsideGames.com.