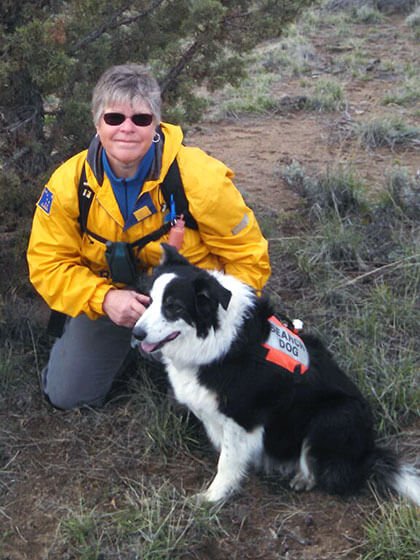 Join Carol Sanner, DC SAR K-9 Team Coordinator for a 2- hour Search and Rescue Dog informational class for those interested in training a search dog and for those curious about the DC SAR K-9 Rescue Team.
What will be covered:
Search K9s vs Law Enforcement K9s

Types of search and rescue disciplines                    

Required skills for dogs and handlers

How dogs are selected and trained

Resources to learn more….
Suggested Donation:  $20 donation to the SAR Foundation ( a 501c 3)
                                        Proceeds benefit the DCSAR K9 Team
Seating Limited: Preregister by calling 541-383-7609. Deadline to register November 12.