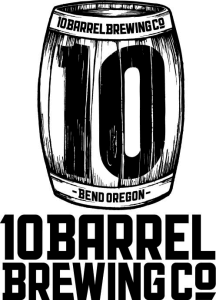 10 Barrel Brewing will host its 5th annual SAR fundraiser for the Deschutes County Search and Rescue (SAR) Foundation on Tuesday, March 29th to benefit SAR volunteers. All profits from food, beer, retail and growlers will be donated to one of Oregon's largest and most active search and rescue units in Oregon. In addition, during the entire month of March, all proceeds from the sale of 10 Barrel "Drink More Give More" charity t-shirts will be donated to SAR.
The last Tuesday of each month we have the privilege of partnering with a local Non-Profit Organization and featuring them as our 'Charity of the Month', said Pub Operations Manager Jon Weber. "We have received great local support since we opened the pub and we are happy that we have the opportunity to give back to the members of this community.
Mt. Bachelor Spring Ski Pass Raffle! Value $199
Mt. Bachelor has generously donated a Spring Season Pass to be raffled at the Deschutes County Search and Rescue Foundation fundraiser to be held a 10 Barrel on March 29th from 5pm – 9pm.
Enjoy the most spring terrain and one of the longest seasons in North America with the Mt. Bachelor Spring Season Pass! Spring Passes are valid every day that Mt. Bachelor is open for operations from March 28, 2016 through the end of the winter skiing and snowboarding 2015-16 season.
The mission of SAR is to provide professional, high-quality, search and rescue assistance to citizens of Deschutes County, to visitors who recreate locally, and to provide mutual assistance to other counties.
Proceeds from the event will help support a number of activities conducted by Search and Rescue Foundation volunteers.